Gypsy's Pizza Pasta & Ribs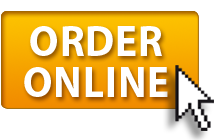 Gypsy's is a family owned business which takes great pride in the preparation of our meals. Our dough is prepared fresh daily and is available in thick or thin base with 21 choices of our most popular flavours.
Our pasta selections are available in three sizes to cater from children to family portions. They are especially delicious when served with one of Gypsy's fresh salads or garlic breads.
We also have available
a range of gluten free
pizzas and pastas.